Welcome to our newsletters! Stay informed and connected with the latest updates, trends, and insights delivered right to your inbox. Join our community and be a part of the conversation. Subscribe today and let the knowledge come to you!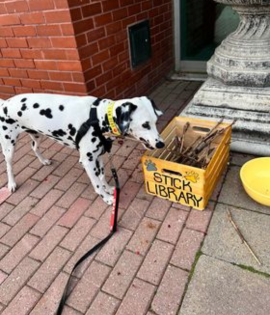 Stick Library
Treat your furry friend to a stick next time they're out on a walk! A crate of sticks can be found outside the doors of each Library Branch and the Sarah Jane Williams Heritage Centre. No check-out is required, your canine friend can grab a stick and go, or return a stick they've found! Donations are also welcome.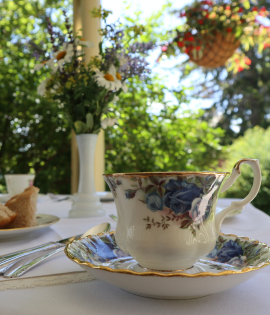 Edwardian Teas
We're excited to announce the return of Edwardian Teas on the veranda of Waverley Place! Explore the historic home, chat with friends, and relax with cup of tea and refreshments!
The menu includes mini quiche, Tea-themed sandwiches, scones, cream, jam, fruit, and mini desserts, catered by The Toasted Walnut.
Teas are being held on Wednesdays, 11:30am: August 16, August 23.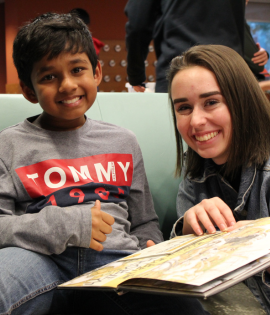 Reading & Math Buddy Volunteers
Calling all volunteers! We're seeking students in high school who are looking to gain their volunteer hours as well as adults who have a passion for helping to provide students in Grades 1-6 with additional reading or numeracy support this fall. For more information and to apply, please visit the Clarington Volunteers Portal.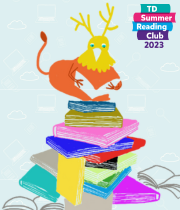 Weekly Programs
Weekly TD Summer Reading Club programs continue across all locations until August 18!
Pre-school: Tales for Tots, Stay & Play
Grades JK to 6: Curious Collectors, Discover Stories, Let's Investigate!, Pop-Up Makerspace
Grades 4 to 6: Chill Zone
All ages: Park Pop-Ups, Picnic and Play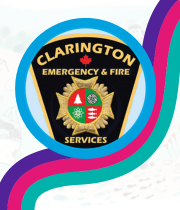 Firefighter Storytime
Newcastle: Wednesday, August 16, 11am
All ages • Drop in
Enjoy a very special storytime hosted by Clarington's firefighters!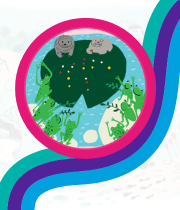 Wrap-Up Party!
Newcastle: Friday, August 18, 4-6pm
All ages • Drop in
Celebrate the end of TD Summer Reading Club and show off your Read-and-Bead collections! Join us for activities, a dance party, and to receive your Summer Reading Club certificate
Children/Youth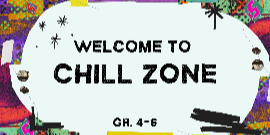 Chill Zone
Youth in grades 4-6 will take on weekly challenges, play their favorite video games, and try out some board games. Socialize, have fun and make new friends!
• Bowmanville: Thursdays, 3:30pm
• Courtice: Wednesdays, 3:30pm
• Newcastle: Tuesdays, 3:30pm
Adults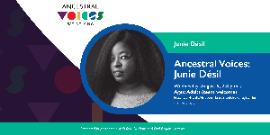 Meet and Learn from Junie Désil
Live via Zoom
Wednesday August 9 at 7pm

Meet and learn from acclaimed poet, Junie Désil at the Ancestral Voices Series exploring shared hstories and storytelling.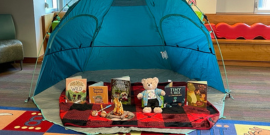 Stuffie Storytime
Bowmanville
Tuesday August 8 at 6:30pm

Bring your favourite stuffie to the library to enjoy stories, songs and more!
Collections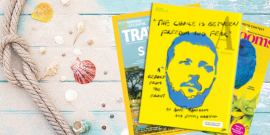 Magazines
Going on vacation or staycation? Take some magazines with you! Download from a large selection online or browse through back issues at a branch near you!
Subscribe to our eNewsletter
Stay up to date on the Library, Museums & Archives' activities, events, programs and operations by subscribing to our eNewsletter.
Contact Us
Clarington Library,
Museums & Archives
163 Church Street
Bowmanville, ON,
L1C 1T7